Results of the Virfam Analysis
on the Neck Module and part of the Head and Tail Proteins

Number of sequences analyzed :

67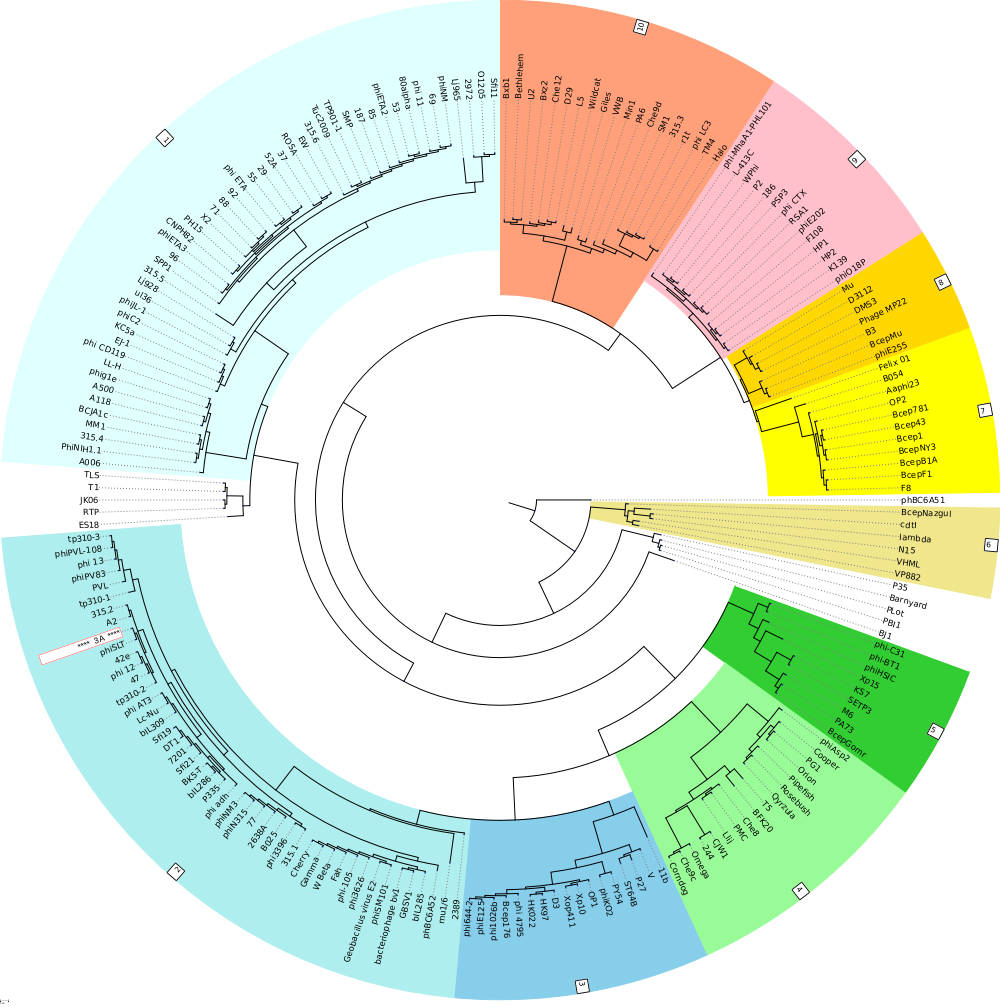 NB : Matches obtained with a HHsearch probability between 70 % and 90 % should be considered with caution.
Check that the canonical intergene below is not violated in that case.
This page has some unexpected intergene distance(s) with respect to those observed in Reference Phages from Aclame (Obs_InterGeneDist > Mean_InterGeneDist+2*Std_Dev) (Help):

No unsual intergene distance were detected.


Highest Identities of Proteins of the Query Phage with at least 3 Proteins in Aclame Phages :