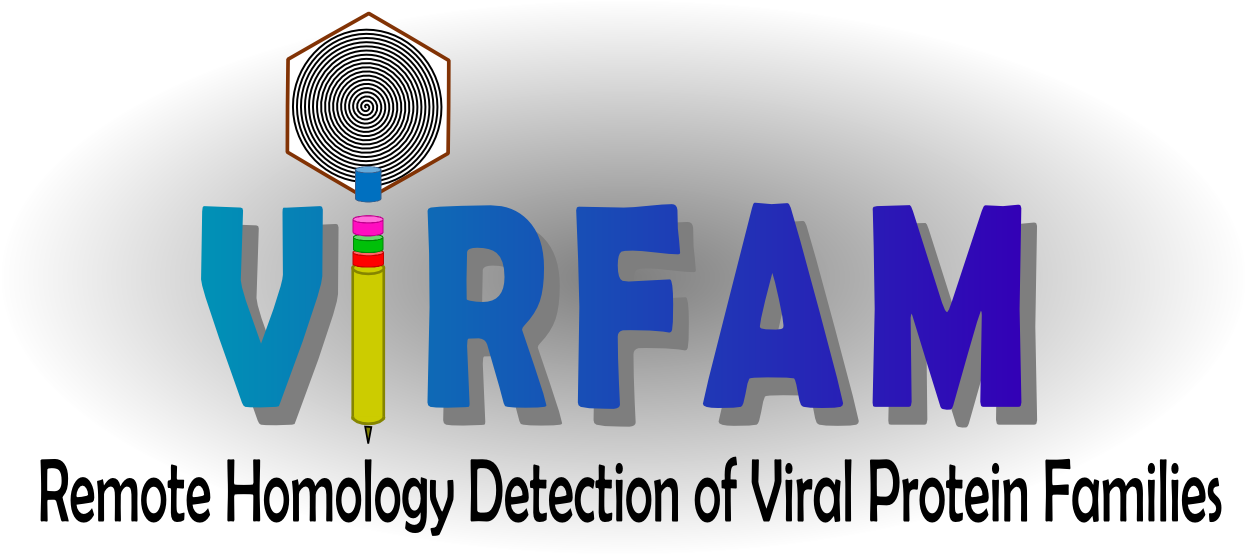 NEW: download a virtual machine to run virfam and read here how to open the virtual machine
Welcome to VIRFAM !
VIRFAM is dedicated to the recognition of head-neck-tail modules and of recombinase genes in phage genomes.
You can use this server to search for remote homologs of specific protein families within protein sequences of bacteriophages. The process of one sequence, including profile generation and database scanning may last up to 5 minutes each. Please provide your email below to be kept informed.

[ Back to top ]